White Pine Athletic Boosters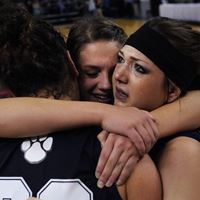 The White Pine Athletic Boosters help support our student athletes in their extracurricular endeavors. The Boosters are a non profit organization charged with promoting, sustaining, and supporting the athletic programs of the school.
The Boosters recently sponsored the Bobcat and Ladycat Commitment Challenge, which to date has raised more than $28,000 towards the expenses of running the athletic programs.
Click this link for the Boosters' membership program
. Become a member today and help chip in to the extraordinarily valuable learning experiences our students are exposed to through athletics.
Click this link for the Boosters' Facebook page.
Contact Becky Murdock at 289-4811 for more information about the White Pine Athletic Boosters