Invitation to Community and Families for "Science of Hope" August 8 and "You're a 10" September 5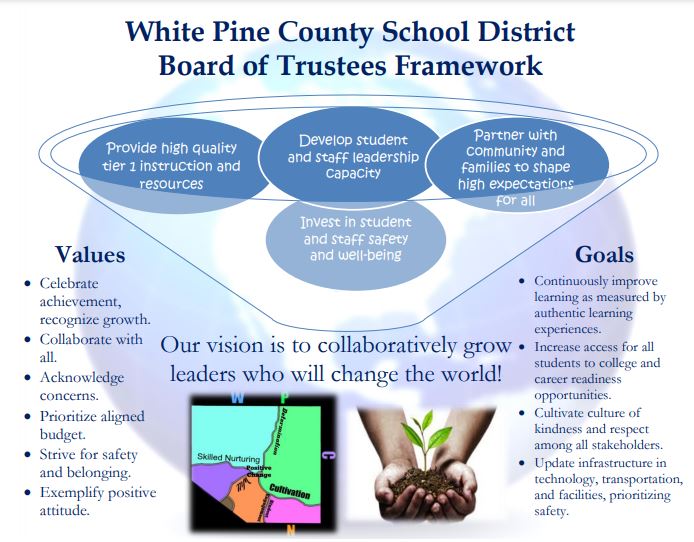 ---
July 27, 2023
Dear White Pine Families,
You may know that the Board of Trustees recently updated its Governance Framework to include a revised Vision and additional Theories of Action. I have linked a copy of that Frameworkhere.
While several of the Theories of Action remain constant ("Dramatically improving Tier 1 instruction" and "Developing student and staff leadership capacity" come to mind), others are different. The one I would like to bring to your attention today is "Partnering with community and families to shape high expectations for all."
Through Covid, we all worked together to adapt and adjust expectations to align with requirements and restrictions--this was difficult for everyone. As society and school have slowly worked their way back to "normal," some students still struggle with understanding the need to put forth the effort necessary to achieve their academic, social, athletic, and college and career goals. Learning at high levels does require work.
As we have worked to understand students' mindset around effort and its connection to achievement, we have analyzed concepts and practices that researchers have found to be effective. This analysis is what has led to the Theory of Action noted above: "Partnering with community and families to shape high expectations for all." It is our belief that we can take positive steps forward in helping our students understand the relationship between effort and achievement by working together across the entire community.
As a launching point for this Theory of Action, I would like to invite you to participate in two important community events. One is the evening of Tuesday, August 8 at 6:00 pm. The guest speaker is Jamie Meade and the topic is "The Science of Hope." In the past, some strategists (both in and out of education) have stated "hope is not a strategy." While this may be true in isolation, recent brain research has illuminated the importance of positive thinking, gratitude, and actually believing that there is a bright future ahead. The Science of Hope presentation will review these findings and provide specific ideas for educators, parents, and students to use in their lives. When we have hope, we're more willing to put in the work that leads to high achievement. This event will be held in the WPHS library. You can RSVP by emailing me directly at adam.young@wpcnvadmin.com.
The second event will occur on Tuesday, September 5 at 6:00. It will be a musical performance and presentation by Alex Boye around his book "You're a 10!" The message of this event is that we each have inherent worth as human beings and can tap into our own capacity to achieve even when others might not believe in us.
The evening's agenda will be a very short (10 minutes or so) board meeting, Mr. Boye's performance, and a community barbecue. All are welcome and another reminder of this event will be sent out in early September so we can get an approximate head count for the community barbecue.
I urge you to attend both of these learning opportunities as we seize upon the Theory of Action "Partnering with community and families to shape high expectations for all."
I will also have several other communications for you in the next month or so as we continue our work on painting a more detailed portrait of what these high expectations look like.
Sincerely,
Adam Young
Adam Young
Superintendent