Sneak Preview for 2023-2024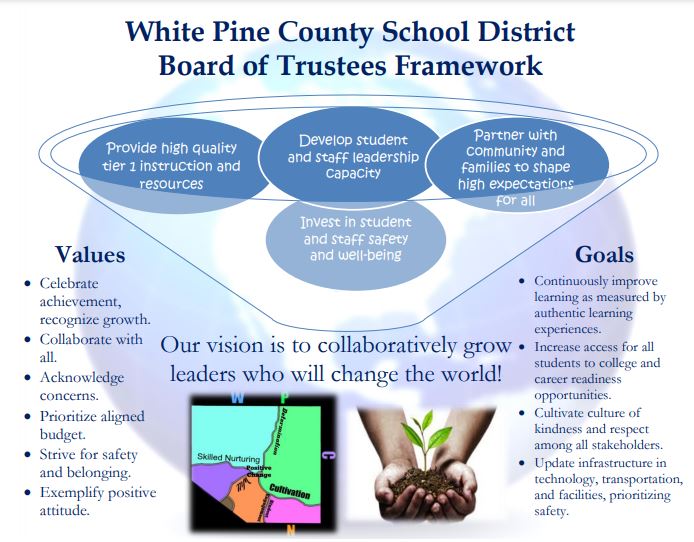 ---
Happy Almost July!
This is one of my favorite times of the year! The weather is warming up, there is lots of daylight and time to enjoy the outdoors, people are traveling and enjoying recreation and time with family, and every once in a while (not nearly enough!) I can enjoy a round of golf! In just a few days, our little community will be bustling with graduates from years past as they enjoy reunions, camping, the parade, and all of the fun activities of Independence Day. I hope this letter finds you enjoying a really terrific summer.
Another reason this is a favorite time of year is the freshness of graduations, promotions, and celebrations of learning. I am so proud of the work our students and educators did to close out the 2022-2023 school year. Lots of rigorous yet authentic learning occurred through the month of May and the first week of June. Thank you for your support of our efforts.
There are some important items I'd like to share with you in transition from last school year to next.
First, and unfortunately, Senate Bill 100, while it did receive a hearing (and wow, thank you to the amazing public comment that you all made!), it did not clear the Senate Finance Committee. This is extremely disappointing, especially considering the needs associated with our 1909 and 1913 facilities, the amount of revenue that was available, the fact that an appropriation was made to another district, and that a special session was called to provide public financing of the As stadium in Las Vegas. I am truly proud of the efforts that this community made and the learning that our students experienced as they researched governance, advocacy, and persuasion. Our trustees are currently considering options and next steps. We are not going to give up on pursuing a solution for our students and this community. If you're interested in an interview on school finance and other educational topics, click here and here for a visit I had with Arianna Bennett of KTVN in Reno right before our bill was heard.
Next, while we did not prevail in securing funding to replace our facilities, I am pleased to report that our revenue situation has improved in a significant way through the Pupil Centered Funding Plan. If you recall, the major component of the Nevada Association of School Superintendents' iNVest platform was for the state to make substantial investments into the education funding formula. Thanks to a revenue surplus, this investment has come to pass.
In preparation for this investment, our trustees spent considerable effort revising their Board Framework and Theories of Action in order to ensure that the funds are spent in the ways that are most impactful toward student learning. The Theories of Action are the overarching strategies that, if invested in appropriately and carried out systemwide, will most likely result in progress toward our vision of "collaboratively growing leaders who will change the world!" Those very important Theories of Action (which are depicted visually in the preceding link) are
Investing in high-quality Tier 1 instruction.

Developing student and staff leadership capacity.

Partnering with community and families to shape high expectations for all.

Investing in student and staff safety and well-being.
In July, I'll share more information about how we're working on describing that vision at a more granular level in terms of student competencies. But for now, I am so thrilled to share that our trustees have approved a budget package that does the following in alignment with these Theories of Action.
Addition of CTE Law Enforcement pathway and teacher.

Addition of CTE Business and Marketing pathway and teacher.

Addition of districtwide Music/Performing Arts teacher.

Addition of WPMS Social Social Studies and PE teachers.

Addition of concurrent enrollment/distance education teacher.

Continued investment in school social workers.

Partial funding, along with White Pine County, for a school resource officer.

Substantial cost of living increases for all employees along with health insurance benefits for some of our hourly employees at the very beginning of their careers.
These items align with the "Investing in high-quality Tier 1 instruction" and "Investing in student and staff safety and well-being" Theories of Action. When considered alongside recent outlays in other CTE programs (Teaching and Training, Culinary, Auto Technology, Health Science) and college and career ready programs at the younger grades (vocal music, computer science, etc.), I am literally giddy about the possibilities our students will have and the quality educators they will have guiding them.
In addition, the budget includes appropriations for continued learning for students and staff in the following areas.
Leader in Me/7Habits training and coaching for staff, and materials for students in order to get closer to the vision outlined in our World Class Relationships Framework.

Science of Reading training for staff in order to enhance our World Class Literacy Framework.

Continued funding for coaching and instructional materials necessary to deeply implement our World Class Math Framework.

You're a 10! events for students, staff, and community.

Science of Hope research and learning for students, staff, and community.

Increased allocations to school supply budgets.
These items align with the "Investing in high-quality Tier 1 instruction," "Developing student and staff leadership capacity," and "Partnering with community and families to shape high expectations for all" Theories of Action.
As noted previously, in July I will share more information about specific work we are doing aligned with these priorities. In the meantime, thank you for your continued support. Each day, I feel blessed to work with such terrific and dedicated colleagues and partners in education. I appreciate our trustees and the direction they have provided for moving our school district forward.