Diverse Learners Monthly Lunches and Meetings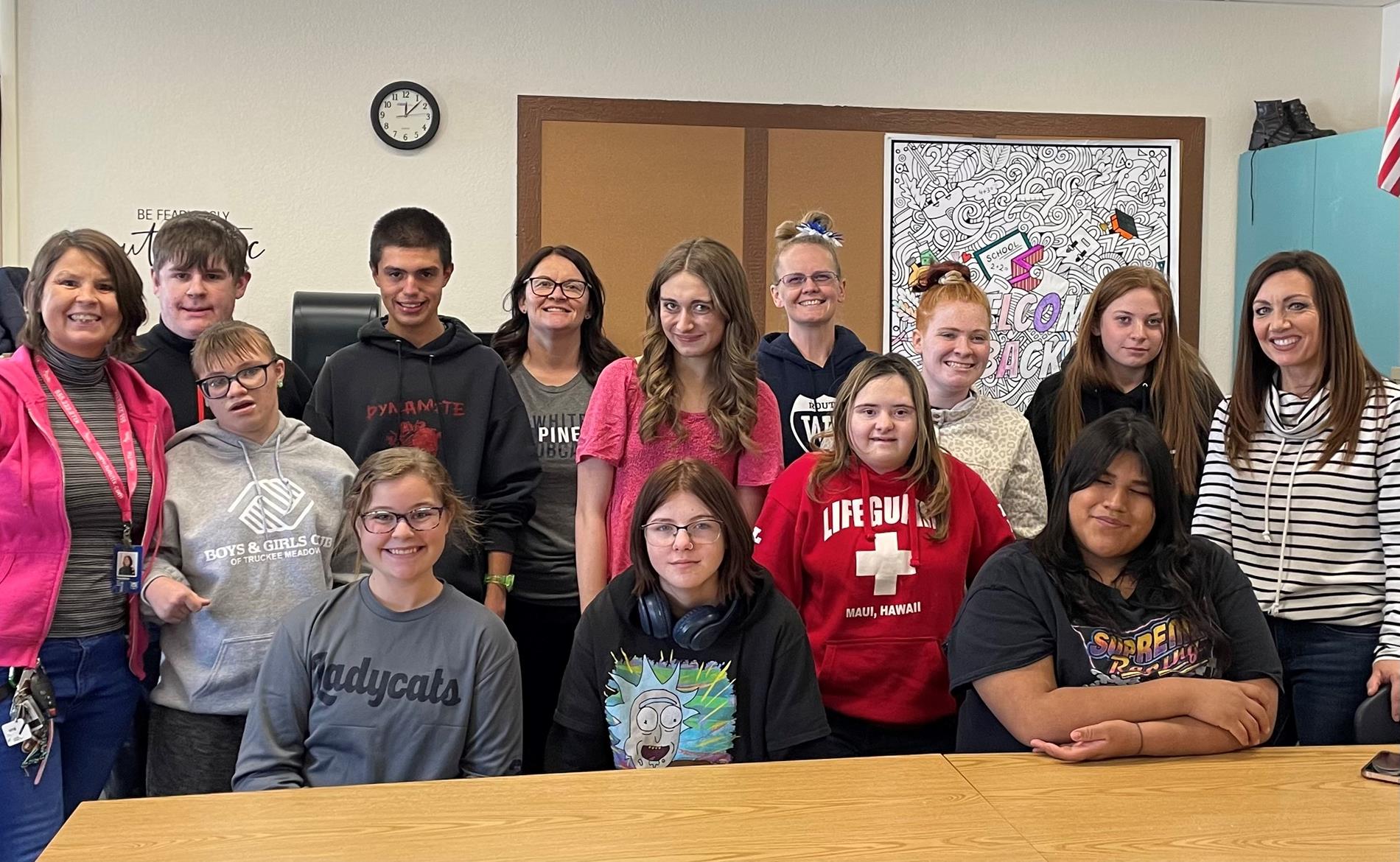 ---
These are members of Team White Pine, who are part of the Nevada Student Leadership Transition Summit. The summit is sponsored by the Nevada Department of Education and gives students a unique experience, mentorship, and confidence to take on the chapters of life after High School.
The group meets once a month at lunch and their teachers provide lunch (this week it was a nacho bar).
Prior to Covid, the team would travel to Reno for a two day summit with guest speakers and tours of potential career paths, vocational training, and college. The summit is now done virtually with an adult ally assigned to each team. This virtual meeting is scheduled for April, 2023.
The project this week today about different ways of learning and how we can advocate for our learning and education. The group also talked about making sure we were advocating for our future selves and education and not just lessening our load as that can actually hurt us in the long run.
We also began work on our Dream Boards. One student presented hers so the others can get an idea of how to put theirs together.
Next week, students meet with Vocational Rehabilitation.