Lara Baer, Support Staff of the Month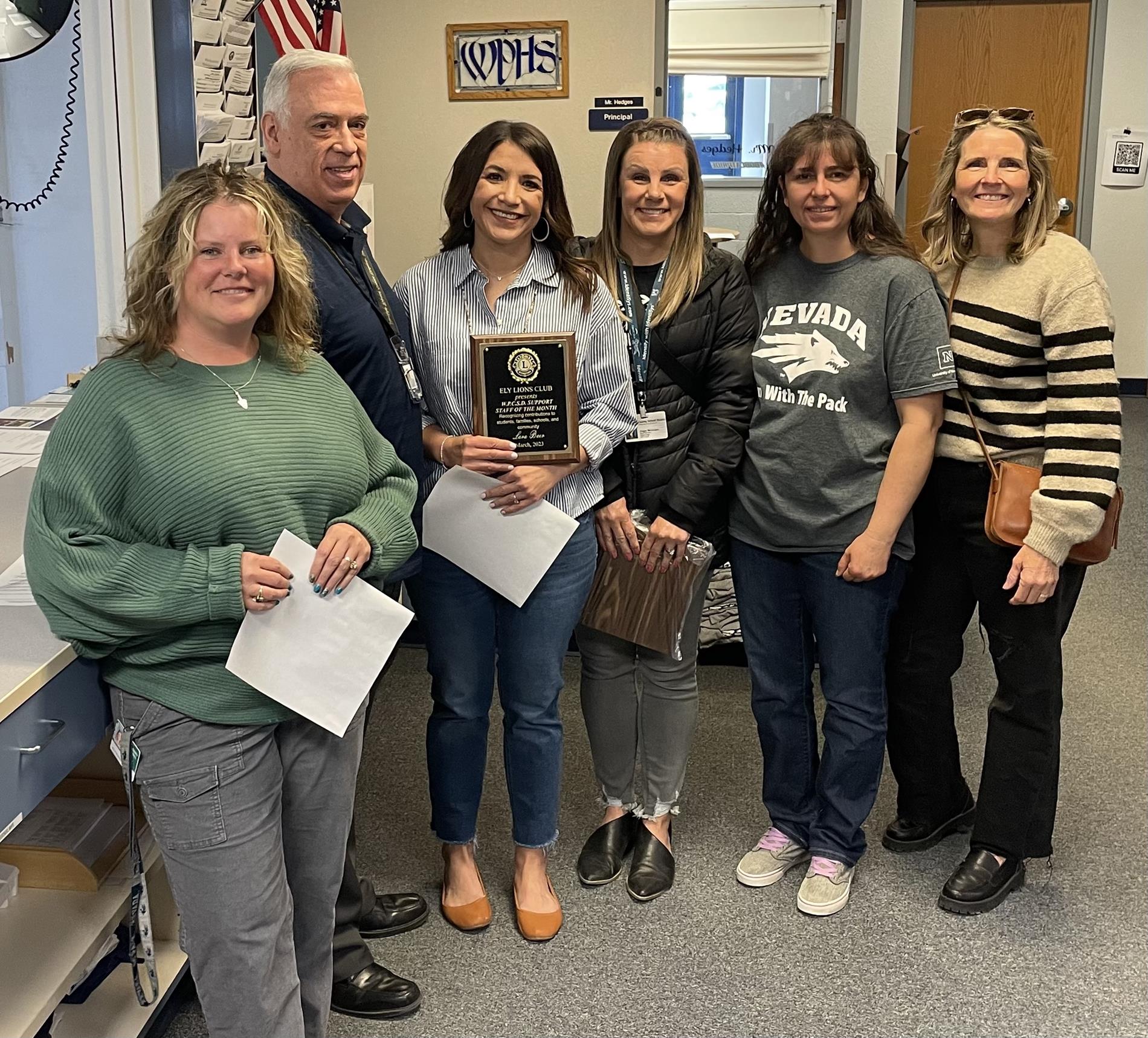 ---
White Pine High School is pleased to announce Lara Baer as the Support Staff Member for January 2023. Lara came to us last year and has been a source of positivity and light in our office. She has embraced the hard work that is needed to create a world class learning environment at WPHS. She fully embraces the team work in the office while simultaneously taking on the individual learning needing to stay afloat in her demanding position.
As we all know, the front office is the first point of contact for our families. Much can be said for how serious Lara takes this position. She knows she can be the determining factor on how a family member views our school. She is welcoming, helpful, empathetic, and has a stellar knack for remembering faces and names. Lara knows every student in the school and most of their parents by their first name. She is an asset to have in our front office.
Lara is also dynamic in her ability to make everyone: students, teachers, staff, and administrators feel supported. She is a clear communicator and will have needed conversations with others if she notices that communication is not clear. Lara also sees the power in the little things. She organized the staff Murder Mystery Christmas party and did a beautiful job. She sees the importance of unity and sticking together as valuable contributions to creating a school climate and culture. If you need a creative way to pull something off, ask Lara. She is currently also taking on extra duties as the Junior Class Advisor. Prom will be one for the books this year.
Another strength is Lara's ability to be kind and patient with all students. She has been able to establish many positive relationships with students while also holding students accountable when their behavior is less than what is expected at WPHS.
Lara is a professional and she models this daily. You will rarely know if Lara is having a bad day. She is consistent and always kind. She is an absolute asset for White Pine High School. The students and staff are extremely blessed to have her.