Dear Friends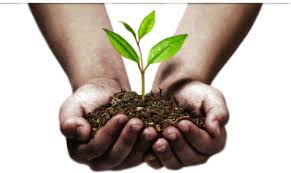 ---
Dear Friends,
Over the last while, there have been a lot of challenges--some very noticeable and some experienced within the privacy of people's homes and minds. Many in our community have suffered profound grief and loss. In addition to those who were impacted directly, many others felt pain and uncertainty as they worked to support those who were hurting most and process their own grief. And again, many private battles were fought that might not have been shared with others.
Through these hard times, I have been so grateful for the courage, kindness, empathy, and compassion displayed by so many. Thank you for this leadership. Thank you for showing up to the arena, even when it's been hard. Thank you for the grace you've given to others. Thank you for the support you've provided to those who have needed it most. Thank you for wrapping your arms around those who are hurting when you yourself are also hurting. And thank you for continuing to exhibit hope even during the pain.
We recently had a community seminar and staff professional learning session on the Science of Hope. I want to remind you that one thing we learned is that hope is not a fixed trait that you either have or don't have. Rather, it is a malleable mindset which means it can be learned and cultivated. This is hard to remember when times are tough. So let's stick together and help each other remember.
We also heard a message from Alex Boye: You're a 10. This is true! If you know someone who doesn't believe that right now--or if you don't believe it about yourself--it doesn't change the fact that it is true! While we all have weaknesses and strengths, the inherent value of you as a human is not in dispute. Please remember that through the hard times.
Over the weekend, I've seen so many messages reminding us of this. You are important. You are loved. You make a difference in the world. We need to continue to share this with each other every day because these things are true too. Please stay.
In continued alignment with the WPCSD Board of Trustees' Framework, I am pleased to share news of an even deeper partnership with the Cook Center for Human Connection and parentguidance.org. Free courses on more than 50 topics as well as community seminars around well-being and mental health are part of this partnership. But my favorite part is personal coaching for any caregiver (parents, grandparents, guardians, educators) in our school district conducted confidentially and without cost to the family. We all need a little help here and there. Sometimes, for a lot of reasons, it can be hard to ask for help. But help is there and this is one of a few ways it can be accessed. I ask you to please click this link to learn more. Don't wait until later--do it now.
Sincerely,
Adam Young
Superintendent