Gina Gray, Teacher of the Month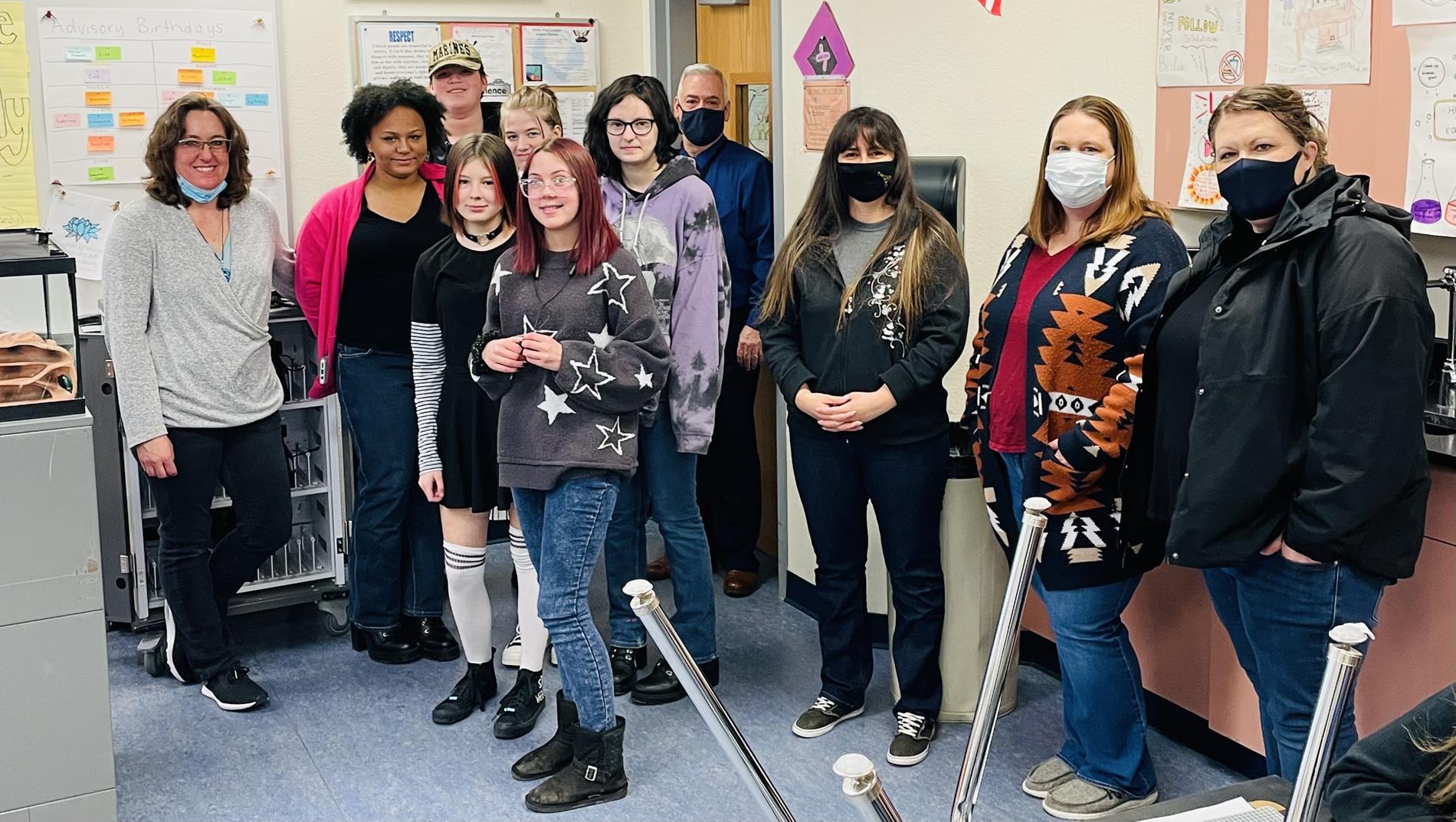 ---
Ms. Georgina Gray, Life Sciences teacher at White Pine High School, is selected as the school's Teacher of the Month for November.
She exemplifies a teacher who cares deeply for her students, and has great enthusiasm for helping them learn at high levels.
Ms. Gray has taught for ten years, nine of which have been at WPHS. In this time she has designed courses that capture the interest and imagination of our students through a focus on content that is immersed in the Next Generation Science Standards.
In Ms. Gray's classroom students learn the building blocks of life, are constantly participating in high interest learning projects through lab work, investigating blood splatter patterns of crime scenes, working with deer carcasses in an effort to determine time of death, and countless other engaging scientific activities and experiments.
Along with her world-class instruction Ms. Gray is known for her use of technology to enhance learning experiences, organize lessons, and bring novelty to the classroom. She is an example of how to integrate technology to strengthen instruction and often shares her methods with other teachers.
Ms. Gray is also heavily involved in a leadership capacity within WPHS. She has been an integral part of the leadership team which meets twice a month to discuss the school's direction and focus. She contributes her ideas to the process of continuous improvement of both instruction and school culture.
Finally, Ms. Gray is a relentless advocate for her students. Her love of science and learning is contagious and undoubtedly leaves a lasting impression on the students she works with. They leave her classes with a lifelong love of learning and inquisitiveness that will help them experience success in any endeavor they pursue.